Tea aesthetics, Aroma and taste of the ultimate expansion.
30℃~ 45℃ the critical temperature of the tea release tea polyphenols
Optimum temperature of 5℃ for cold tea.
Optimum temperature of 5℃ for cold tea. Tea aroma and mellow, comes from precise control of temperature. Insist on hand to do, so that each tea is on-site brewing; Insist on fresh, fermented tea over 3 hours and Pearl Boba more than 2 hours are no longer sold. Take tea well, the key is to be sincere heart, tea to be true. Welcome to Teashop, enjoy our tea and the most sincere heart.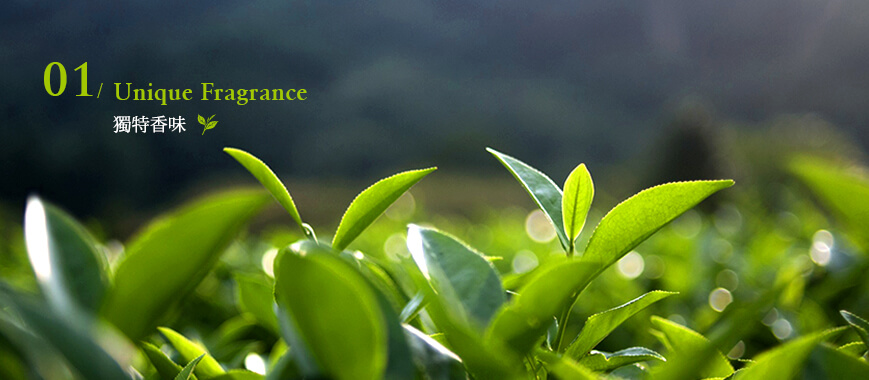 Light roasted tea‧incense.
The temperature should not exceed 90 degrees in order to retain the unique flavor.
That so-called non-fermented tea or lightly fermented tea such as Jasmine green tea is green and yellow,with fresh aroma of spring. Wenshan Green Tea liquor color is golden. With a sweet milk, and distinctive features. Osmanthus Oolong Tea is let Oolong with Osmanthus. After six production methods and thin smoked, the perfect combination is one of the Teashop most popular tea.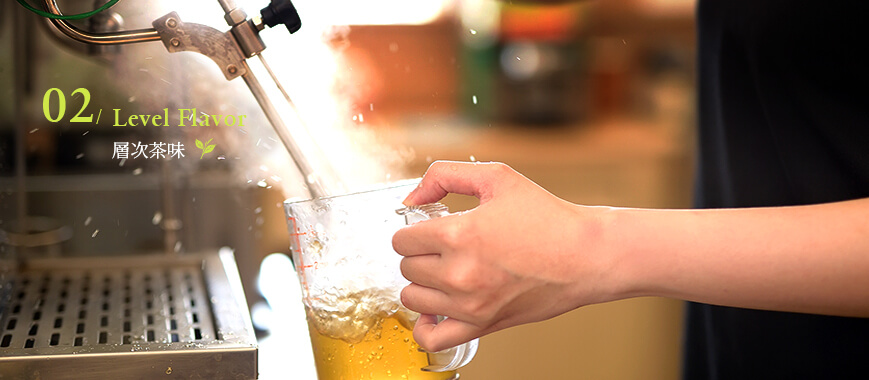 Heavy roasted tea‧taste.
The temperature should be more than 98 degrees in order to lead varied smell.
Includes heavy-fermented and fully-fermented tea,Oolong green tea is heavy-fermented and liquor color is brown and rich of the taste. In addition, the fully fermented tea such as Assam tea the liquor color was out of the red and sweet fluently. As Black Tea and Cassia seed tea have perfect combination with slight malt aroma . It was recalled childhood taste of the old days under the banyan tree.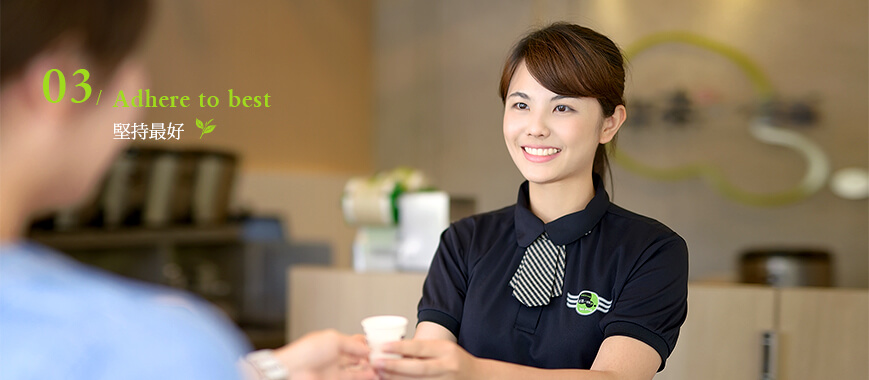 Tea-test.
We facing the trouble, insist on the best. Before place on the shelf, we make sure again. We can do the best.
Each cup of tea shows we communicate with you.
In front of the shelves, very bucket of cooked tea had been re-check for "test tea", and the "incense" is right the "taste" - is enough, It's good! Discard the bad, that is tea "love" with your "respect", not a waste, but to protect.
As we love tea, we have to adhere to go all the way.
---
Tea insistence.
As we love tea, we have keep walking happily.
Tea leaves absorb sunlight, we enjoy the fragrance of tea, tea - from the beginning to insist on.
In this way , I'm never feel lonely. Our partners modulate tea diligently, until it becomes a cup of tea in your hand.
To the best, do the best diligently, Let me offer you a cup of tea with "Happy temperature".